A Chair Affair 2015: Save the Date!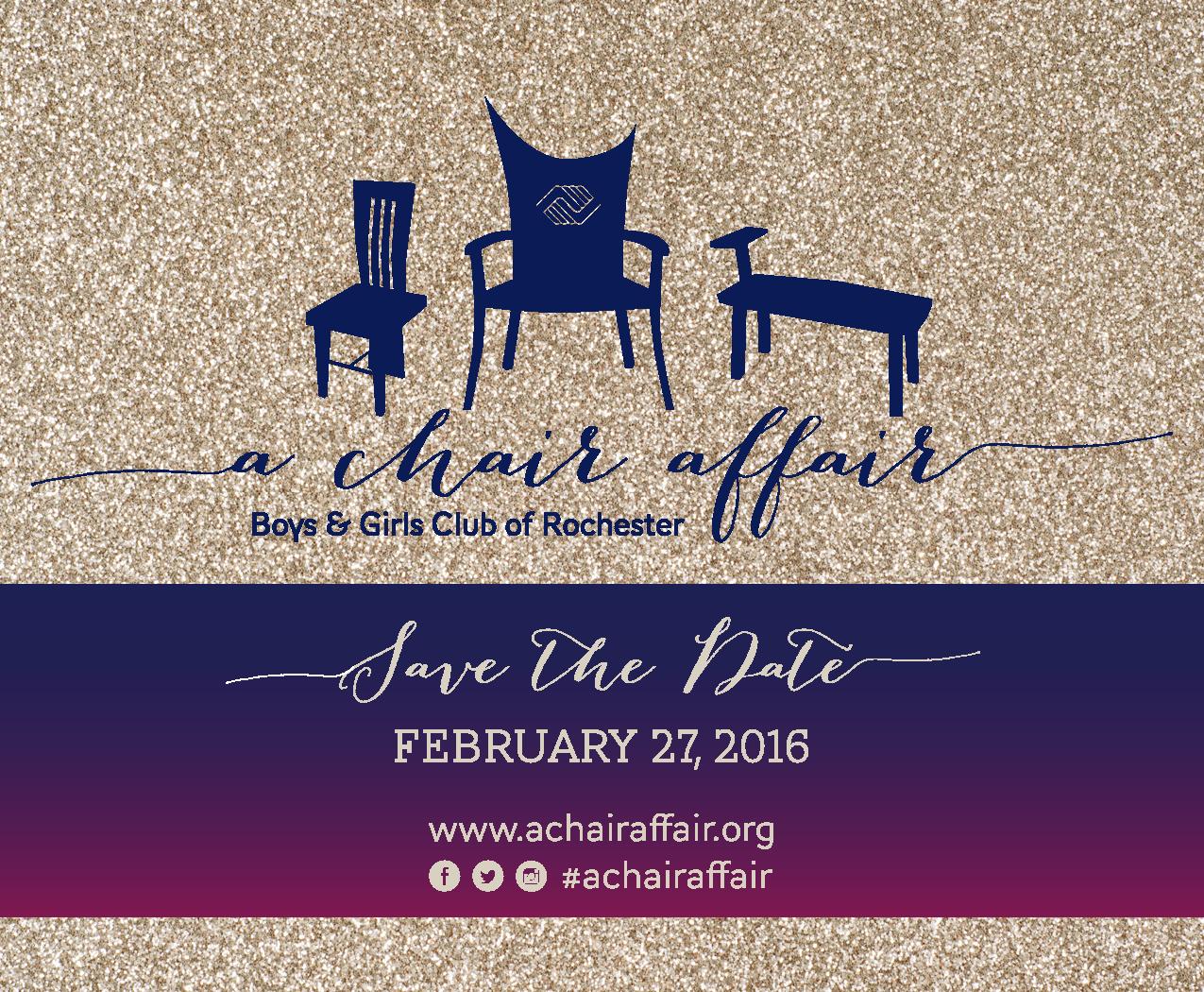 Saturday, February 28, 2015
Rochester International Event Center
GET READY for another amazing A Chair Affair!
Calling all Artisans! Share your talent to support Boys & Girls Club of Rochester! Submit your donated work for 2015 Chair Affair happening on February 28th, 2015. Donations need to be received by December 19th, so they can be photographed and prominently displayed in the community before the event. For more information, please contact Lori Trotman at ltrotman@bgclubroch.org.
A Chair Affair is our gala event featuring an auction of artisan-created chairs to benefit Boys & Girls Club of Rochester. Since 2002, funds raised by this unique event have supported our mission and helped us provide a welcoming place for Rochester's youth.
Would you like to be a part of the fun as a sponsor?
Sponsorships are available at all levels. It's a great way to have your name seen at one of Rochester's premier benefit events! Contact Lori Trotman at ltrotman@bgclubroch.org for more information on becoming a sponsor.
About The Place
A Chair Affair
Upcoming Events