Heroes Breakfast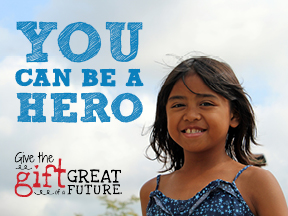 Our Heroes Breakfast celebrates the youth of Rochester and the endless possibilities that lie ahead in their futures. Please join us and support the Club programs that help kids BE GREAT.
Thank you to all who joined us the morning of November 10th - we are so grateful for your attendance! Also, thank you to our generous sponsors – Clements Kids, Knutson Construction, Olmsted Medical Center, Mayo Clinic and Coach Cheryl Reeve.
In addition to sharing time with us this morning, we are excited about continuing to work together as a community to support Boys & Girls Club members. From our Corporate Heroes to our individual investors, together we can change the life of a child. It is truly our collective work that will bring the gift of a great future to those who need us most.
As Coach Reeve stated regarding leading a team, "As you go, we go", and we are so impressed with the examples you set as community leaders!
There are many opportunities to partner with us through this holiday season. Thank you to those who invested in Great Futures today and there is still opportunity to JOIN US. While our future is bright, I am asking you to consider a gift that will support our youth today to ensure they can achieve that bright future. Your gift of $10 will support meals for a member for a week at Club and your gift of $125 will support an entire month of Club experiences and membership. Your gift today will support numerous opportunities that we provide each day at Club: healthy meals, workforce readiness skills, arts, mentoring, sports, academics and fun! Thank you to Clements Kids for their generous investment of $35,000 and for challenging us all to be a Hero.
Join us as a partner in supporting the Gift of a Great Future at Boys & Girls Club of Rochester!