Academic Success
Education & Career Development Programs
Career Day- Mondays 6:00PM
This fun and interactive program provides activities for youth ages 13 – 18 to explore a broad range of career areas, match their interest to career clusters, and identify the skills and education needed for their particular career path. CareerLaunch is designed to support youth in preparing for their first job, internships, summer employment, and so much more.
Code Club TBD
Club members learn basic coding and computer skills with the help of an instructor. Club provides the computers for members to explore exciting games and websites that will help them with both technology skills and potential future job opportunities.
Power Hour – Monday-Friday, 2:30-3:30 p.m.
Power Hour offers a structured time and place for Club staff and volunteers to support Club members achieve academic success by providing homework help, tutoring, and high-yield learning activities. In power hour you can expect to see the word of the day, the spelling bee, members working on homework, grade-aligned reading, and other fun activities.
Rochester Reading Champions – By appointment
Rochester Reading Champions provide one-on-one reading tutoring to members of Club twice weekly for a 45-60 minute session. All volunteers complete 120 hours of Orton-Gillingham training. After 80-100 lessons they see an average improvement of three grades in reading proficiency and two grades in spelling ability. Rochester Reading Champions is offered through Rochester Public Library.
STEM Mentoring – Wednesdays 5:30-6:30 p.m.
STEM Mentoring is a group mentoring program that connects small groups of youth with caring mentors to engage in weekly, structured, hands-on, multimedia STEM activities. The overall goal is to positively impact the social development and academic achievement of our members. Activities include LEGO Robotics, Quickball Math, World of Water, and science experiments.
Chess Club - Wednesdays and Fridays, 5:00PM Club members are joined by a local chess club to learn and play one of the most popular strategy games of all time.
Card Club - Mondays, 7:00PM and Tuesday - Friday, 6:00-7:00PM Sponsored by MagiKids by Weirdcards, one of our most popular clubs is back! With the help of staff and volunteers, club members use critical thinking skills to play Magic the Gathering. Thanks to the generous donations of Magic players within our community, there is no shortage of cards to go around, meaning our members do not require their own decks to play!
Education & Career Development programs are supported by our generous partners:
Invest in The Place
A Chair Affair
Upcoming Events
This institution is an equal opportunity provider. Click here for more information.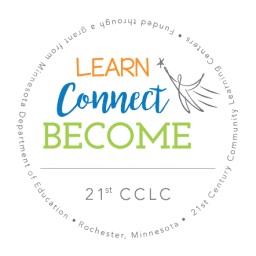 This organization is partially funded with a grant from the Minnesota Department of Education using federal funding, CFDA 84.287, Every Student Succeeds Act, Title IV B – 21st Century Community Learning Centers.