Health & Life Skills
Life Skills Programs
Passport to Manhood- Wednesdays, 4:00PM With the guidance of a Club staff member, middle school boys learn how to navigate the complex topic of manhood. Members learn life and social skills in a supportive, group enviorment.
Health & Recreation Programs
Yoga- Mondays, 4:00PM
Club staff lead members through ever changing yoga flows designed to increase physical strength and mental fortitude.
Club Fit - Monday's 5:00PM
Club members complete an exercise program and learn about healthy living, including making healthy eating decisions. Club Fit is run by two Club staff and utilizes Mayo Clinic and Winona State volunteers.
Teen Gym - Mondays, Wednesday-Friday 6:00-7:00PM
Teen Club members have the opportunity to participate in physical activities in Club's gym with programs planned by Club staff.
Master Gardeners – Mondays, 5:00PM
Master Gardeners teaches Club members gardening skills and smart food choices. Club members have the opportunity to plant a color garden (fruits and vegetables of all different colors) and watch them grow! Master Gardeners is open to members grades K - 3 and is run entirely by volunteers.
T&K Basketball – Tuesdays 6:00-7:00PM
This basketball program focuses on intense skills, drills, and game-like situations for teen boys.
Health Programs at Club are generously supported by the Medica Foundation.

Invest in The Place
A Chair Affair
Upcoming Events
This institution is an equal opportunity provider. Click here for more information.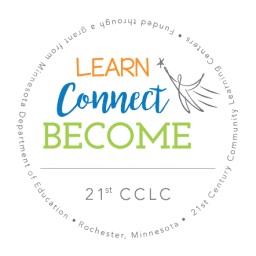 This organization is partially funded with a grant from the Minnesota Department of Education using federal funding, CFDA 84.287, Every Student Succeeds Act, Title IV B – 21st Century Community Learning Centers.