Welcome to Boys & Girls Club of Rochester, Minnesota!
Join Club this school year! More info and forms for new/returning members on our Membership page.
Our mission is to empower all young people, especially those who need us most, to reach their full potential as productive, responsible, and caring community members.
Open/Closed Hours
We will be closing Monday, December 28 at 3pm due to inclement weather.
School year hours are Monday through Friday, 2:30pm to 8:00pm. Club is open for teens (ages 13 and up) on Saturdays, 12:00pm to 3:00pm.
On non-school weekdays and summer, we will be open 11:00am - 6:00pm to all members and 7:00am - 11:00am for day camp participants.
Questions? Please call the Welcome Desk at 507-287-2300.
We serve dinner to our members every weeknight. We feature fresh and healthy ingredients, many of which are provided by local growers. Meals are provided at no additional cost to members. Dinner is served during regular hours. During full-day hours, we serve all meals.
Download our monthy MEAL MENU.
Presenting Deanna, our 2015 Youth of the Year!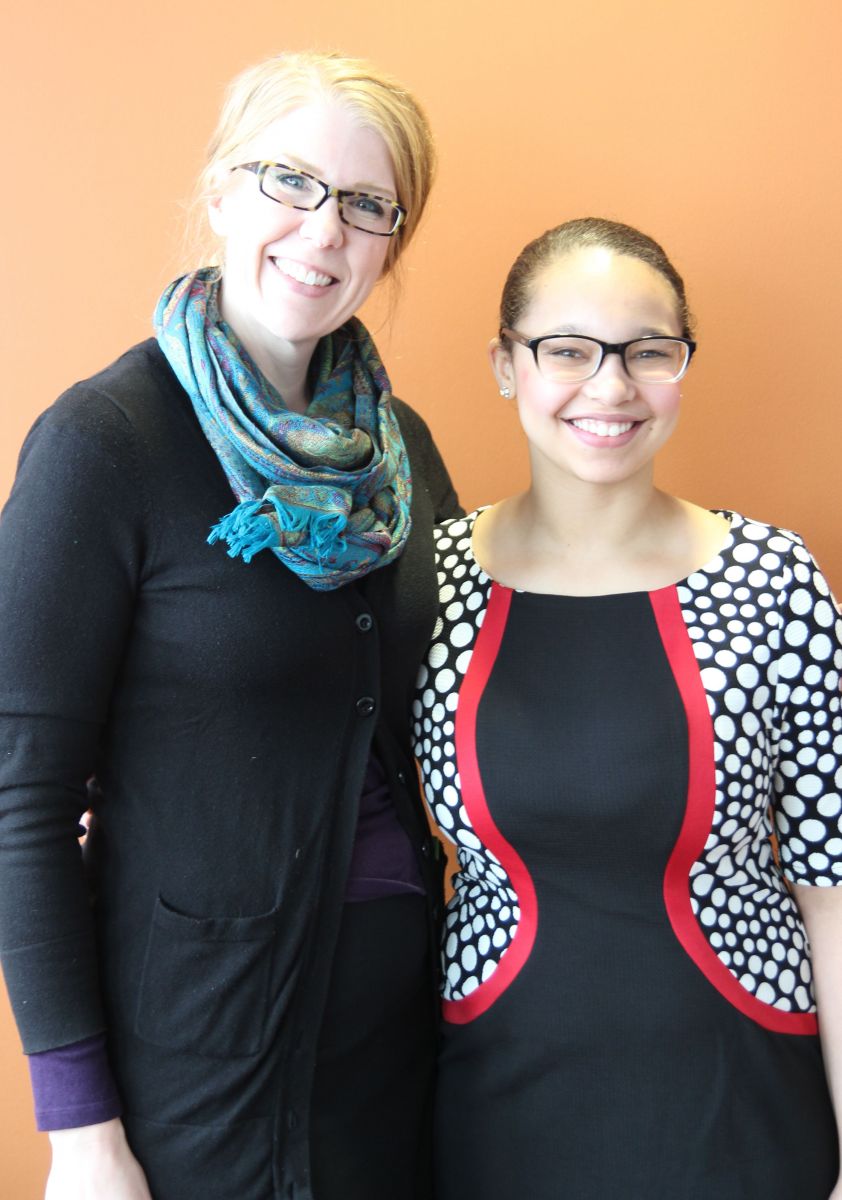 Boys & Girls Club of Rochester is pleased to announce that Deanna Blackwell has been selected Youth of the Year in a Clubwide competition.
Deanna's goals as 2015 Youth of the Year are to encourage healthy lifestyles for Club members, especially girls; and to be a role model for empathy and understanding among all Club members. Read more about Deanna.
The objective of the Youth of the Year is to recognize exceptional Boys & Girls Club members and give them a voice and path to showcase character, leadership and personal development and critical skills needed to become productive adults. This movement begins at the local Club level where Club professionals foster the traits that help young people grow into responsible and caring citizens.
We are honored to have Deanna represent Rochester!
Deanna is pictured here with our Executive Director Jodi Millerbernd.
About The Place
A Chair Affair
Upcoming Events